We are moving into a low carbon economy. New business models, IT innovation, decentralized governance, and energy efficiency are some of the key words that are re-defining our societies. Aluminium is playing a fundamental role to drive this transformation. Aluminium has a broad range of unique properties that contributes to build a new society based on low carbon products, lighter cars, energy efficient-buildings and recycling.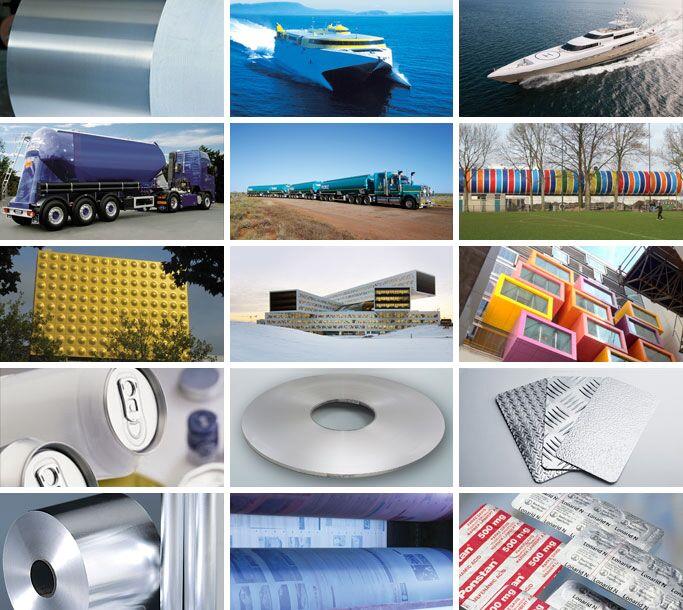 Today, aluminium is the second most widely used metal in the world. This is because aluminium has a unique combination of attractive properties and effects that can be summarized as follows:
※ Low weight
※ High strength
※ Superior malleability
※ Easy machining
※ Excellent corrosion resistance
※ Easy to mill, drill, cut, punch, bend, weld, bond, tape.
Corrosion free and durable: Aluminium develops a natural oxide layer, protecting it against corrosion and making it virtually maintenance free. This makes aluminium the ideal material for packaging, building and vehicles and transport.
Light yet strong: Despite its relatively low weight, aluminium has a remarkable strength to weight ratio. As an alloy, aluminium offers similar performance to advanced steels and titanium.
Energy saving: Aluminium's unique properties allow for significant energy savings in many applications; for example in vehicles and buildings. In addition, recycled aluminium is highly energy efficient, using only 5% of the energy of primary production.
High versatility: Aluminium is not only light; it has a low melting point and is highly ductile. This makes it easy to work with, shape and join adding to its versatility.
Total barrier: Aluminium can be rolled extremely thinly – less than 100th of a millimetre – while remaining completely impermeable to light, odour and contamination. This makes it the ideal material for packing food, pharmaceuticals and other sensitive products.