Henan Henry manufactures and supplies high quality aluminium fin stock used in the production of industrial heat exchangers, with applications in modern HVAC (Heating, Ventilation and Air Conditioning) and refrigeration systems.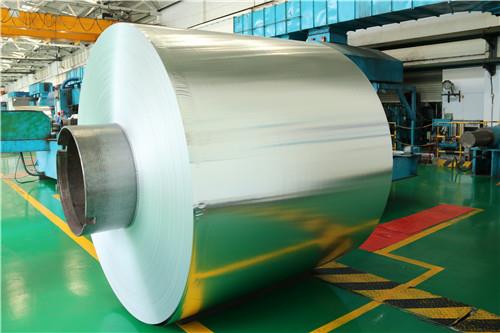 Flexibility & Reliability – With integrated production, the company offers a comprehensive range of industrial fin stock specifications and features consistent and reliable supply.

Advanced Performance – Meeting the constantly evolving needs of heat exchanger manufacturers and end-users is a priority for Henan Henry. The company's investment in research and development seeks to continuously optimise the performance. The finstock on offer. An excellent example of this is the permanent work on advanced alloys allowing foil thickness reduction without sacrificing key mechanical properties.

Unique & Versatile Properties – Aluminium strips for heat exchangers can be readily brazed and combine light weight and strength with good workability. The material's resistance to corrosion, its ability to conduct heat and the fact that it is easily recycled are also key strengths in this application.

Product Range – Henan Henry offers industrial finstock with a range of thicknesses up to 400 µm.