A total of 75% of aluminium foil is used to package foods, cosmetics, and chemical products, while 25% is used for industrial applications like thermal insulation, electrical cable, and electronics. Aluminium foil is easily recycled and it succeeded tin foil in the mid-20th century. Aluminium foil is tasteless and odourless. Aluminium foil is extremely dimensionally stable even in the soft state. The paper-thin, shiny sheet of aluminium metal is made from aluminium alloy which consists of between 92% and 99% aluminium.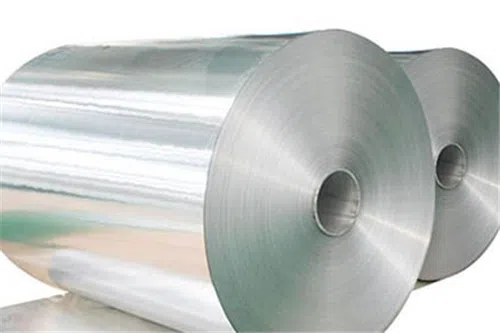 In the production of modern foil, aluminium is rolled through continuous mills, resulting in a thin and longer product. This process reduces the thickness of the aluminium product, which is then wound into a coil at the end of the production line. Afterwards, these coils are cold rolled.
Austria's economy is a developed social market economy, with the nation being one of the fourteen globally richest in terms of GDP per capita. Austria ranks as a highly developed industrialized nation, where the service sector is a priority. The primary industries are food and luxury commodities, mechanical engineering and steel construction, chemicals, and vehicle manufacturing.
One of the highest living standards among the world's economies is found in Austria, which imported 121,372 tonnes of aluminium foil from 2019 to 2021 incurring revenue expenditure of $380.23 million from the import.
In 2019, Austria, the country in the southern part of Central Europe imported 33,852 tonnes of aluminium foil, incurring foreign revenue outflow of $109.46 million, whereas, in 2020, the import of the foil signified remarkable growth of 26.14%, as the import volume soared to 42,703 tonnes, counting expenditure to $125.73 million.
The import of aluminium foil recorded in 2021 was 44,817 tonnes, a further rise of 4.71% due to the domestic demand for the aluminium thin sheet in the food and other packaging industry and the expenditure documented was $145.04 million.
The Austrian import of aluminium foil for 2022 is analysed with a marginal growth of 1.61%, as the import volume is anticipated to remain at 45,539 tonnes, while expenditure to stand at $146.01 million.
The major trading nations for Austria's import of aluminium foil are Armenia, Belgium, Bulgaria, China, Croatia, Czech Rep., Denmark, Finland, France, Germany, Greece, Hungary, Italy, Japan, etc.
Edited By : Rupankar Majumder