Pure aluminum and other pure metals have fixed characteristics. And their melting point, strength, durability, ductility and other properties are relatively durable. However, alloys will mix pure metals with two or more other metal elements to form a hybrid substance. Such as 6061 aluminum. The alloy combines the characteristics of each element to form a stronger, more durable and more flexible metal to meet more purposes. Through different methods, these alloys are heat treated to improve their properties, such as strength and hardness. T6 is the commonly used heat treatment temperament of aluminum 6061, so how much is the aluminum 6061 t6 price per kg?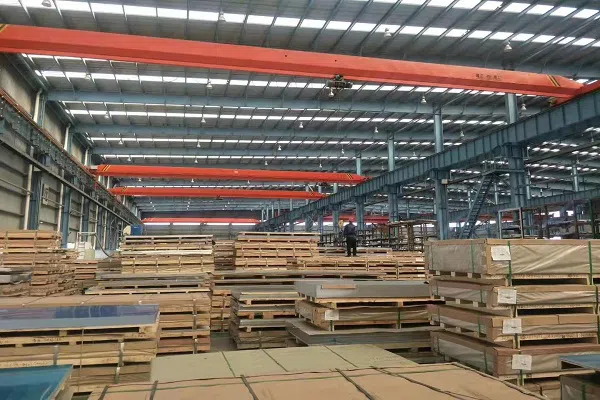 What does aluminum 6061 t6 price per kg have to do with
How much is the aluminum 6061 t6 price per kg? In addition to product performance and specifications, price is also a concern for users. Aluminum 6061 t6 price per kg consists of aluminum ingot price and processing fee. It varies with specifications and status. Before giving a specific quotation, we need to know the parameters, status, thickness, width, length, etc. of the product you need for easy calculation. Accurate quotation.
Aluminum Alloy 6061 T6 Plates
How to compare aluminum 6061 t6 price per kg?
Different users have different requirements for the selection and performance of 6061 aluminum sheets. It is recommended that you choose the appropriate aluminum sheet model and specification according to your own needs. At present, there are many large and small aluminum plate manufacturers on the market, and the raw materials used and the level of production technology are different, and the pricing is high or low. You must not be confused by some ultra-low prices. The quality of the big manufacturers is guaranteed, and the price is more reasonable.
Aluminum sheet manufacturer aluminum 6061 t6 price per kg
Scale advantage: henan mingtai technology has five major production bases, with a total production base covering an area of more than 1.3 million square meters. At the same time, it has offices in multiple regions to facilitate customers' purchases.
Equipment advantages: self-developed hot tandem rolling production line, advanced multiple large-scale processing equipment, to achieve customized production of aluminum plates, strips and foils, to meet the diverse needs of users.
Technical advantages: With more than 20 years of rich experience, mature technology, and emphasis on independent innovation, the company has more than 300 technical teams and strong R&D capabilities.
Quality advantage: The company pays attention to every detail, strictly screens raw materials, and creates products with ingenuity to ensure that the product quality meets the standards.
Service advantage: Serve customers intimately, and win the trust of customers with a sincere, dedicated, pristine, and honest working attitude.