China struggling with its lab created virus Covid-19 is now unable to export raw materials used in pharmaceutical companies which is directly affecting the prices of medicines in India.
Due to the disruption in trade, aluminium foils or sheet used in manufacturing medicine has gone very high on price in turn increasing the rate of each medicine strip. Here lies the oxymoron where the lifesaving medicine inside is costing lower than the foil it comes in.
The biggest exporter of aluminium foil or sheet used in packaging of tablets, syrups, medicine strips, etc is Russia. Australian bans and European sanctions on Russia due to the ongoing war are affecting its industrial axis, thus decreasing export of aluminium products.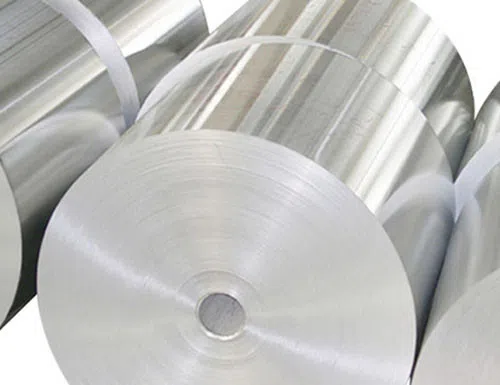 The rising Ukraine-Russia conflict is the cause for constant worry to the traders who suffer under the imbalanced market. Prices of commodities soar higher and essential items like medicines, foil-packed items or food is expected to witness a price hike in recent times.
"Prices of aluminium foil or sheets have gone up at least three times in the past 45 days. Aluminium foil has superior barrier properties and moisture, oxygen and other gases as well as micro-organisms and light impenetrable and helps to keep medication in perfect condition for a longer time period. As a result, it remains the material of choice for pharma industries."- President of Allahabad Chemist & Druggist Association, explained to the Times of India.
"The ongoing conflict between Russia and Ukraine has adversely impacted the drug packing sector. In fact, hardly a few companies in India have managed to cope up with the rising price and demand of the packing material - aluminium foil. Rising packing cost along with other factors like rising prices of raw materials and fuel has also dented the pocket of the customers," he added.
War creates a void in the entire system with unnecessary disposal of a country's budget. When we look at the broader picture, it can be understood that not only the countries at war but their neighbours also suffer inflation due to the turmoil. Once a market is disrupted, it takes a lot of time to regain its former glory and the people who suffer under the pangs are always mediocre with very urgent need of manufactured products.
Rising cases of coronavirus infection in China also contributes to this price alteration since the supply of raw material for drug-packaging production is very low.
Moreover India doesn't have a very cordial relationship with China. The general skirmishes going along the Indo-China border might seem harmless, merely social media news worthy but it would not be very surprising if they deliberately stop exporting aluminium products to India.
India has already imposed anti-dumping duties on five Chinese products for five years to protect local manufacturers from cheap imports by neighbouring countries. This list includes certain aluminium goods and also some chemicals.
Edited By : Mayurakshi Ganguly