6061 aluminum plate price list in China is much cheaper, for we have sufficient reserves and experienced processing technology to reduce production cost. 6061 aluminum plate has high strength, good anti-corrosion and anti-oxidation effect. It is widely used in automatic mechanical parts, precision processing, automobile chassis, cake mold and other aspects, and is deeply liked by the majority of users. But what are the differences among the three tempers of 6061 aluminum plate T, F and O?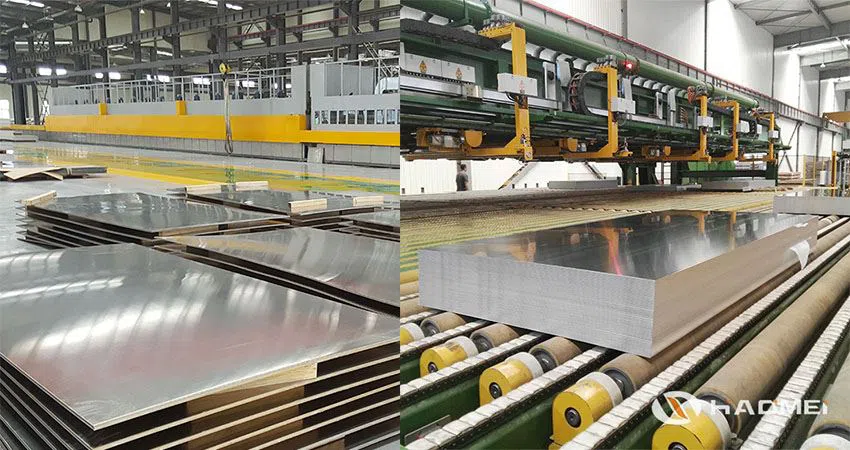 The main alloy elements of 6061 aluminum plate are magnesium and silicon, which have medium strength, good corrosion resistance and good oxidation effect. 6061 aluminum plate is widely used after heat treatment. 6061 aluminum plate is used in automatic mechanical parts, precision machining and various mold manufacturing. 6061-T651 and 6061 T6 aluminum plate are the main product of 6061 aluminum alloy. It is a high-quality aluminum alloy product produced by heat treatment and pre stretching process. Although its strength cannot be compared with that of 2000 series or 7000 series, it has many magnesium and silicon alloy characteristics, excellent processing performance, excellent welding characteristics and electroplating, good corrosion resistance, high toughness, no deformation after processing, compact and defect free materials and easy throwing Light, color film easy, excellent oxidation effect and other excellent characteristics.
Henry 6061 aluminum plate price is very great now, you can contact us by email to get the latest quotation. Haomei 6061 aluminum plate t6 and t651 are widely used in aerospace fixed device, electrical fixed device, communication field, automatic mechanical parts, precision machining, mold manufacturing, electronics and precision instruments, SMT, PC board solder carrier, etc.